Been test fitting the body work. just to make sure that all the mounting points are still OK etc.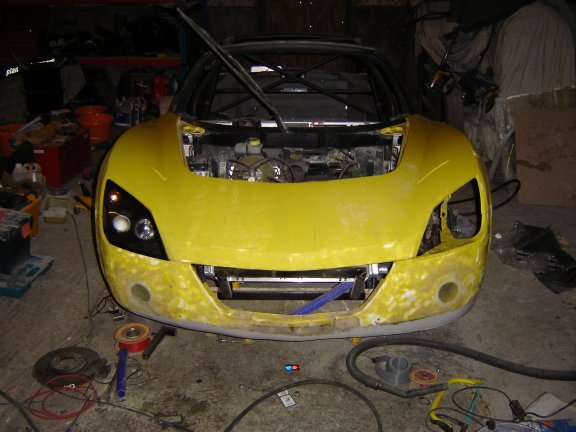 Front - lots of GRP work done here.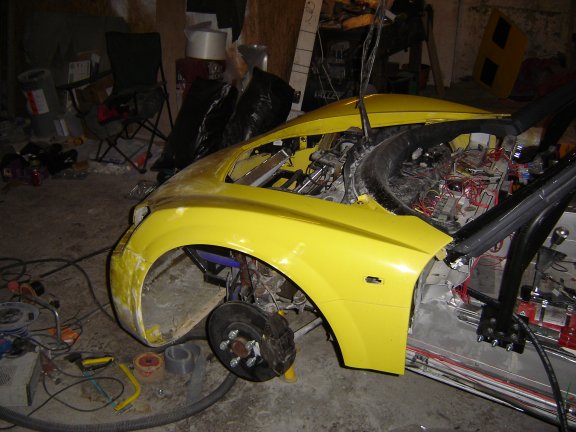 doesn't look too bad...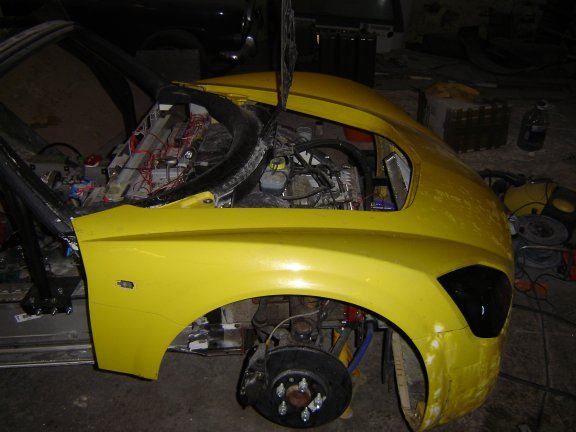 got second NS headlight on the way from a breakers yard. - you would not believe the cost of headlights from Vauxhall
650 quid each - hence getting them from elsewhere.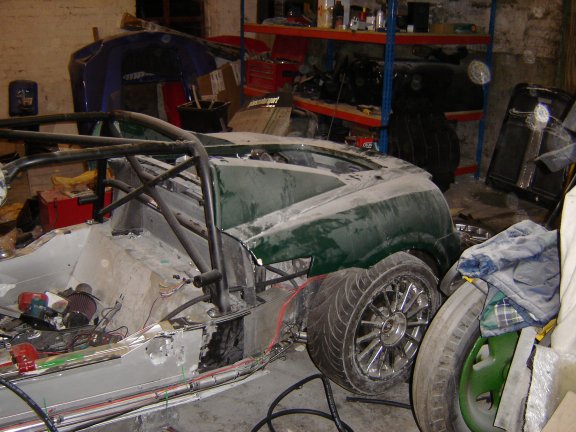 rear clam - it came off a Normally Aspirated 2.2 VX so has had to be modified to fit.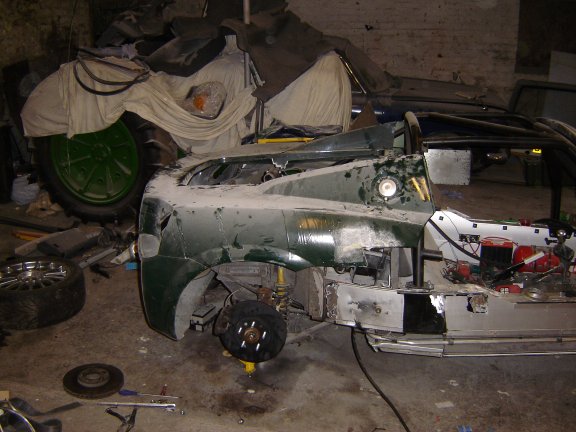 and fixed in a patch below filler cap.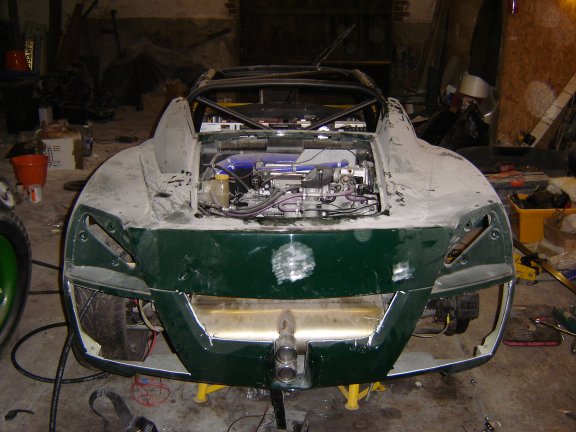 had to remove the boot liner and rear cross piece,
to make space for the throttle body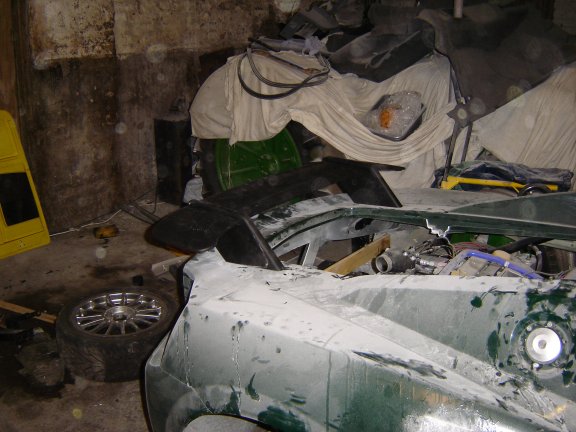 cool rear wing eh !
been doing some other work, oil cooler now plumbed in, managed to reuse fitting off the charge cooler.
and I have got the fuel pump and starter circuits working... at least it turns over now.
Dropped the oil as well while I was under the car...