Fun ! day out at Oulton park


Decided, as a thank you to my long suffering wife / top mechanic, i would let her have ago around Oulton Park in the Golf.
What the hell, "its OK dear, you can blow up the engine if you like, - just don't bend it" - famous last words.
Here are a few small pictures of A-M doing a sterling job of driving it around, nice and slowly, and keeping out of the fast boy's way.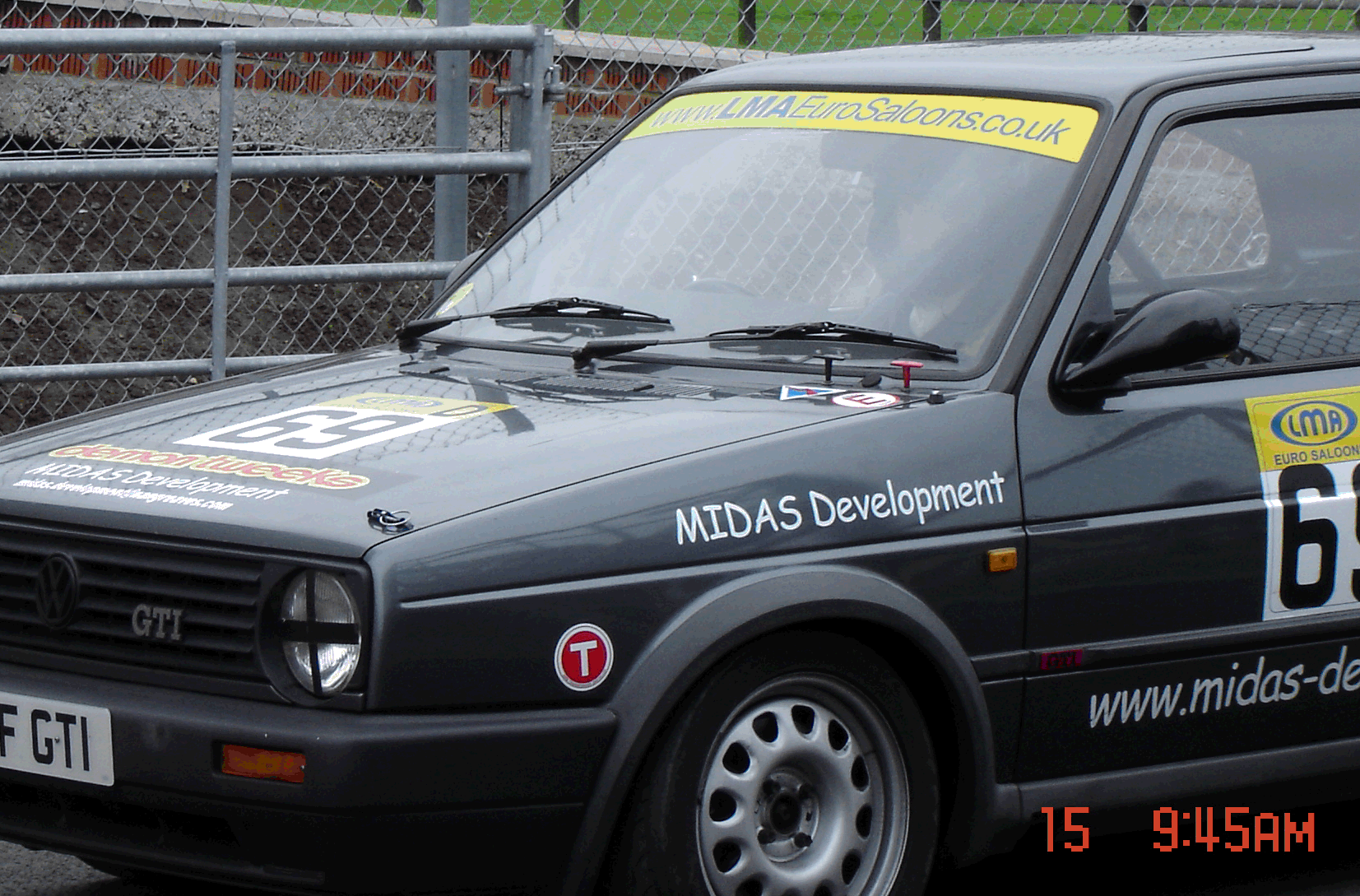 Ready, Steady ....Go.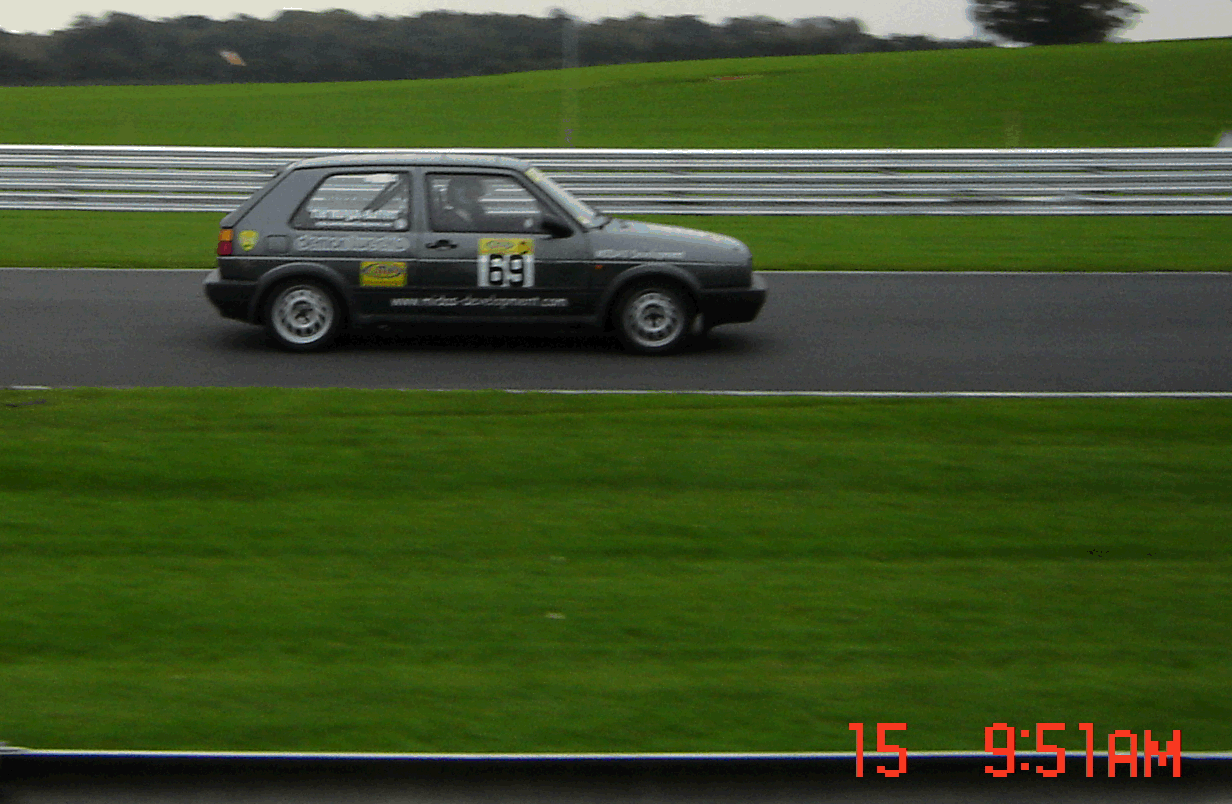 1 lap later - yeah first lap took nearly 6 minutes - very sensibly taking it easy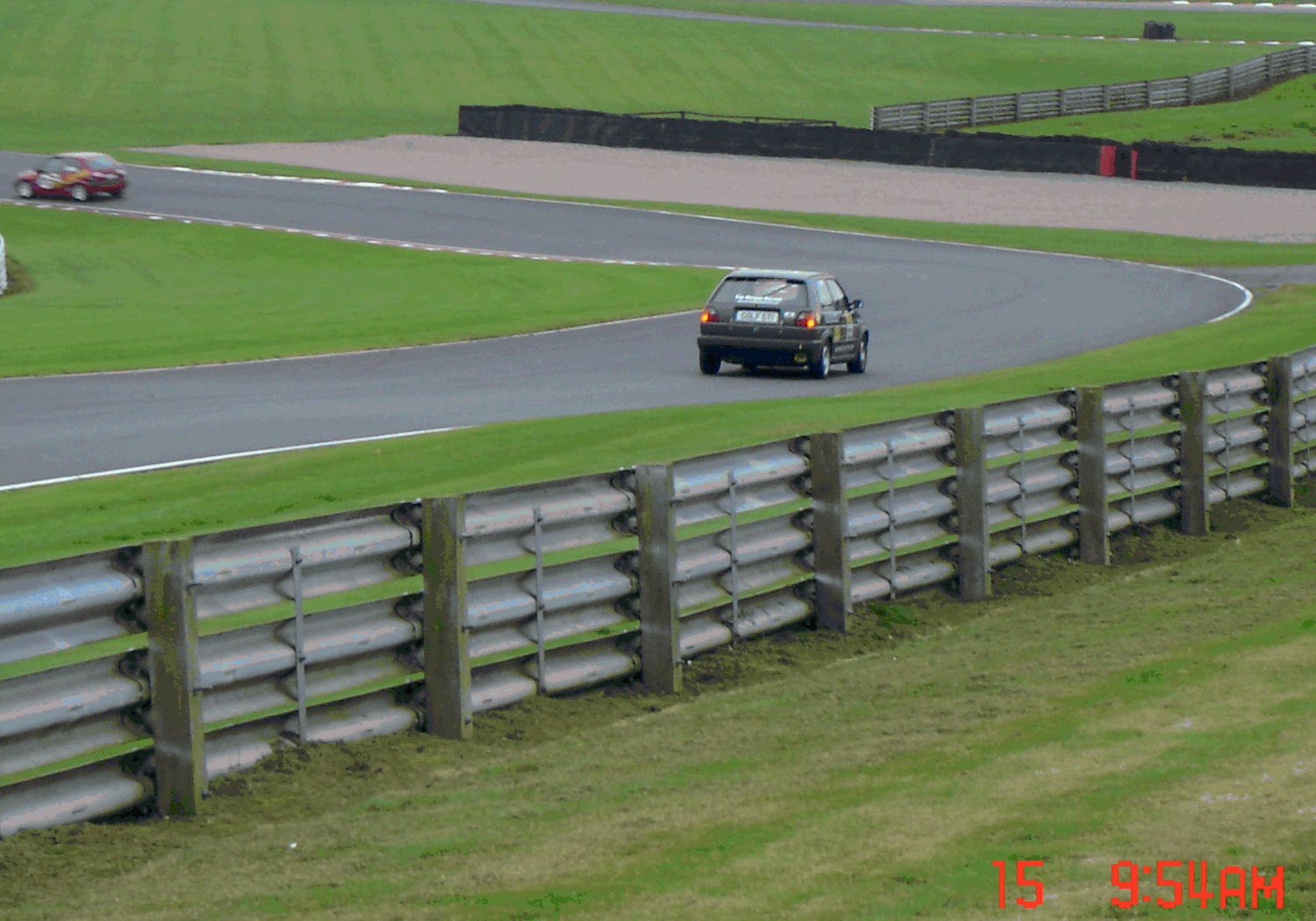 next lap - a bit faster... cool !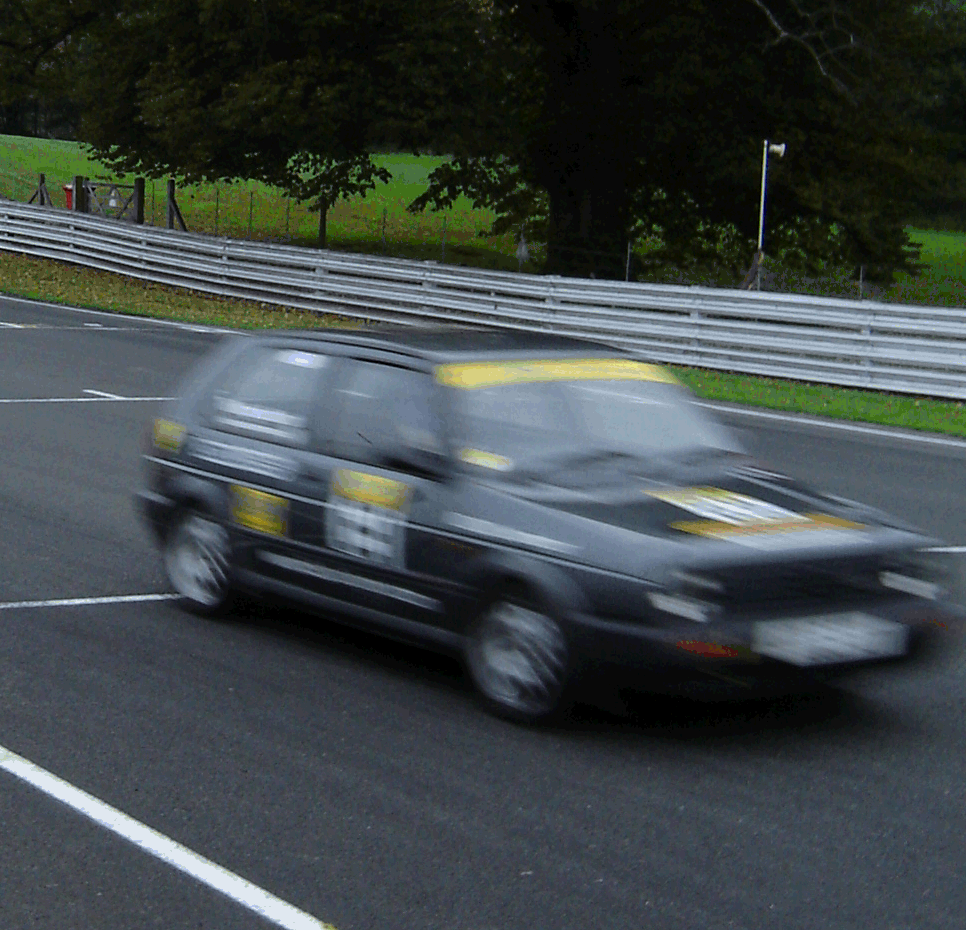 Weeeeeee faster....


Then A-M came up with a cracking idea, the Michelin guy was on site, and he could do me a set of used slicks for 100 quid, yeah what the hell lets have a go...

Could lap at least 4 seconds per lap faster, didn't make all sorts of squealing noises in the corners, and stuck to the track like s**t to a blanket...




Now comes the rub.... coming out of lodge, up to deer's leap, got it a bit wide and got all 4 wheels on the grass:

Hot Slicks + Cold Wet Grass = Whoops.

Hit the armco barrier just below the fire marshals point rather hard... photos below: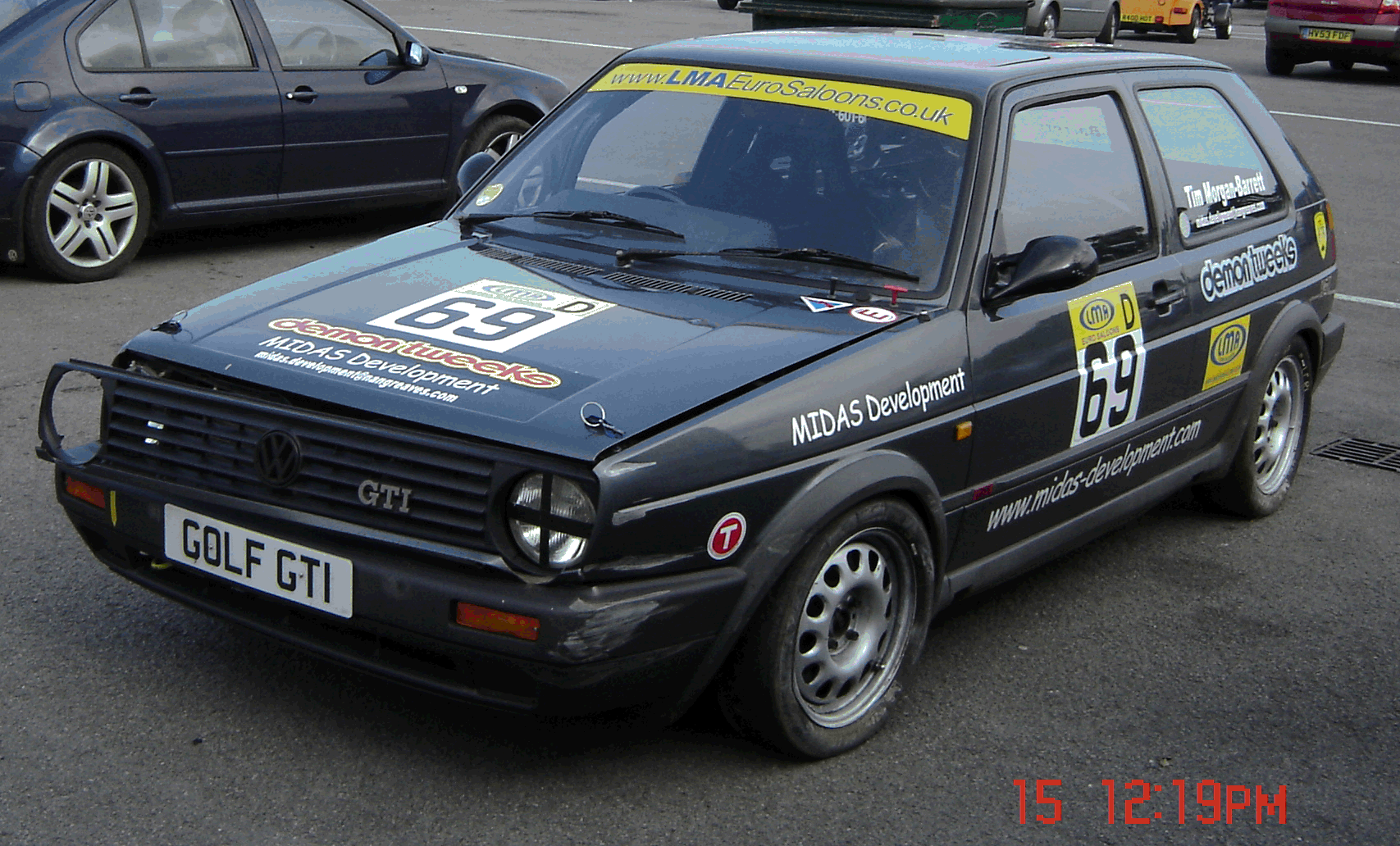 spot the problem - rather a lot of camber... bent the wishbone big style, slight ! scuff on paint work :-)
Managed to drive it back the 200 yards or so in to the paddock. Not nice to drive...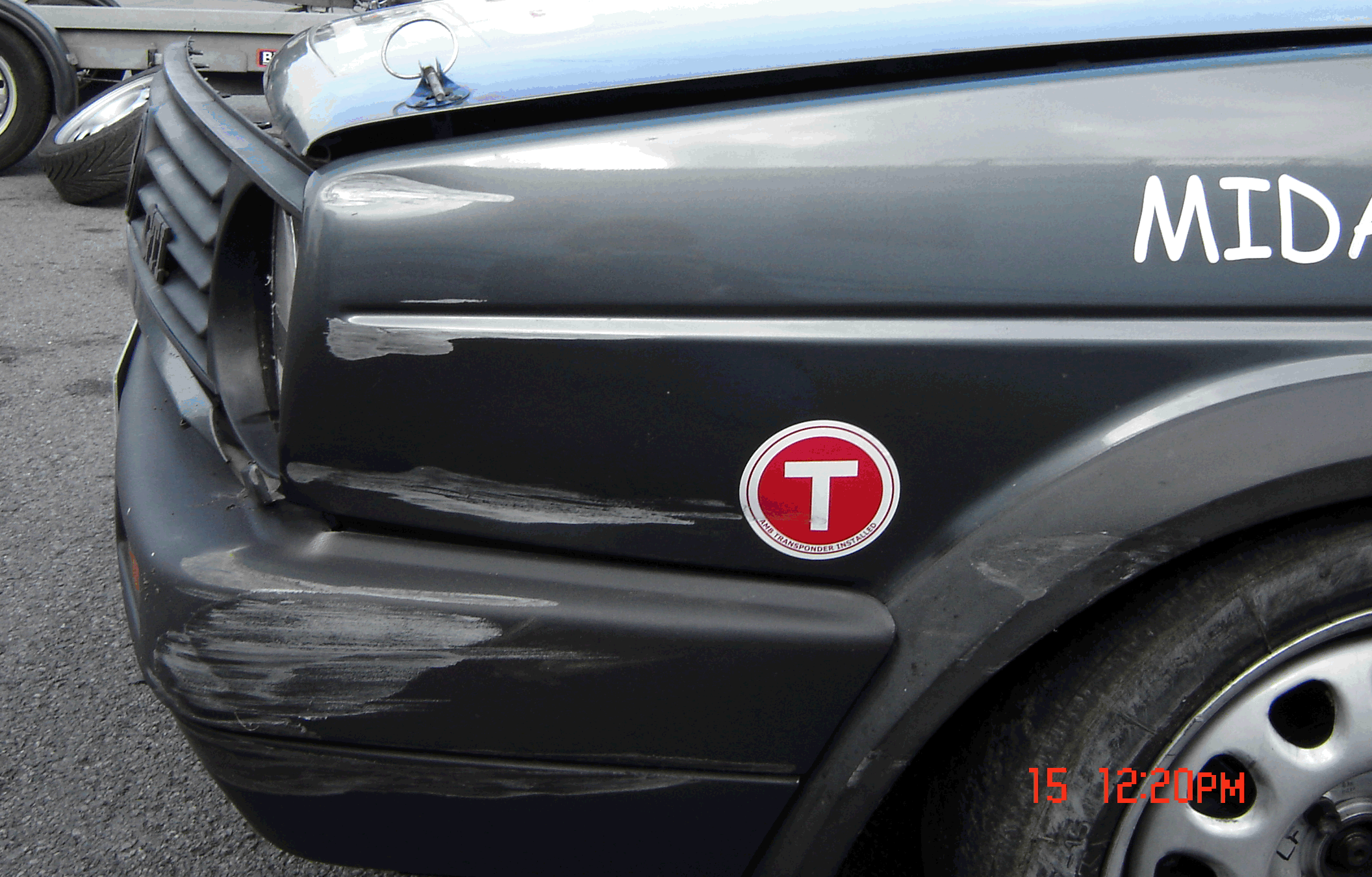 What do you think, a bit of T-Cut perhaps..
have managed to dent both front and rear wheels, and slightly adjust the top of the wing so that the bonnet dosn't close properly...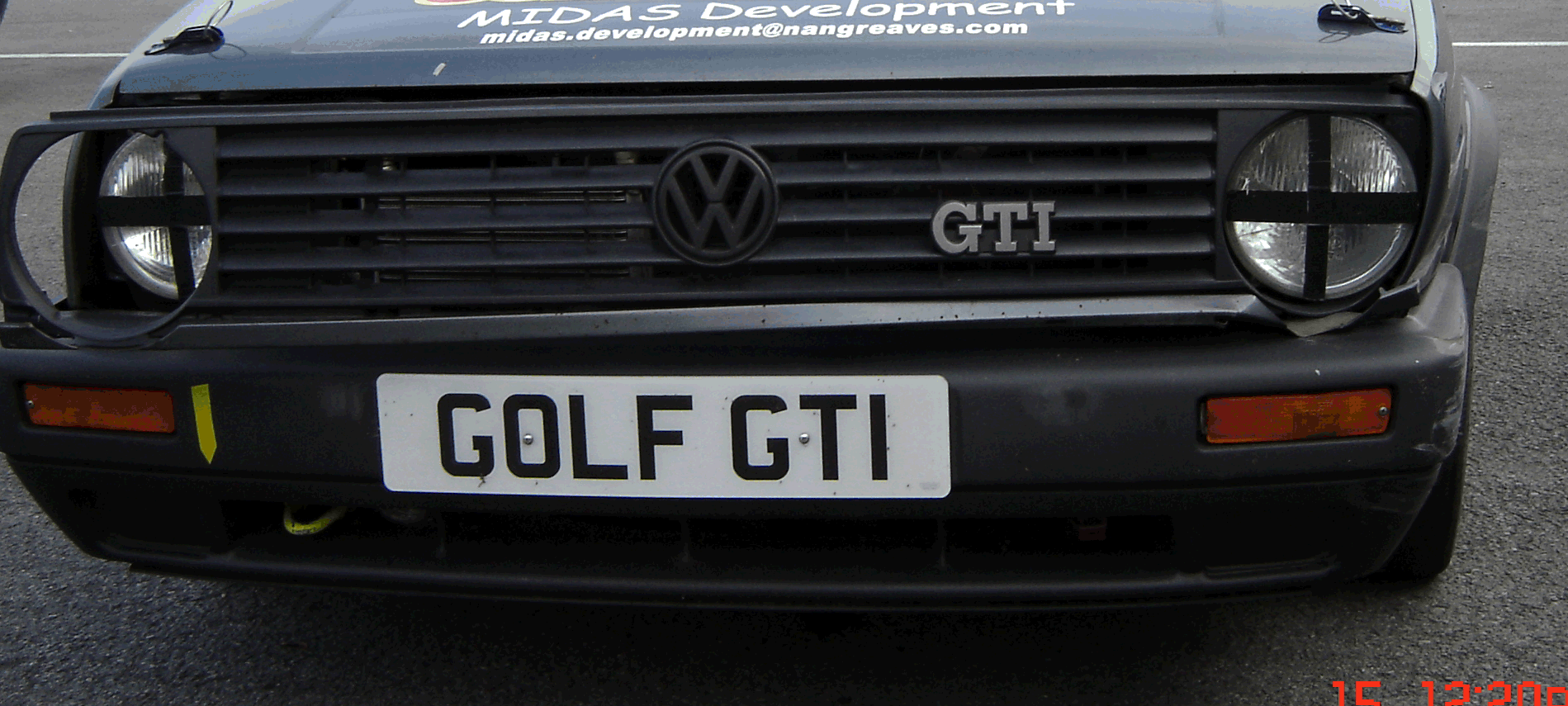 You might also notice that the font bumper is approx 2" over to one side....
Got it home ok, but found that the wishbone is so bent, it will have to be replaced, think I may have damaged the drive shaft CV joints - kinda stinks and makes a funny noise.
Ah well , needed to do some work on it this winter anyway.

<home>
Last Updated: 10/29/2005 06:49 PM