Got my new wheels today, Andy at Greenbrook garage did the honours of fitting my nice new 888s on there and they seem to fit pretty well, not much clearance between inner rim and the brake caliper - no room to upgrade brakes...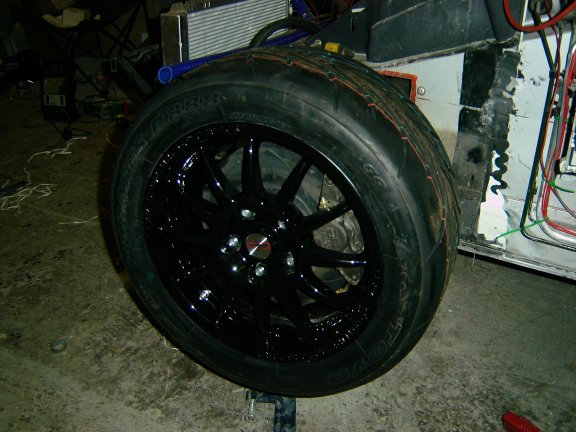 fitted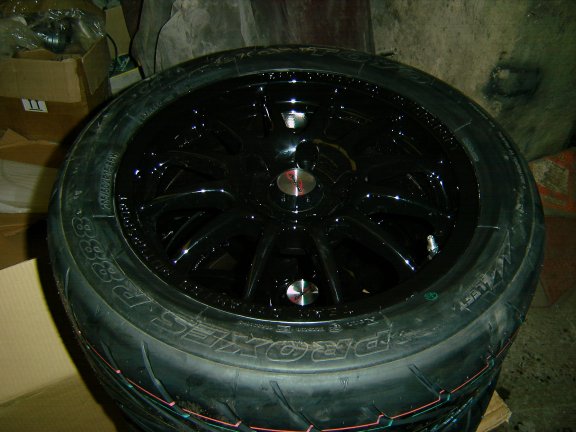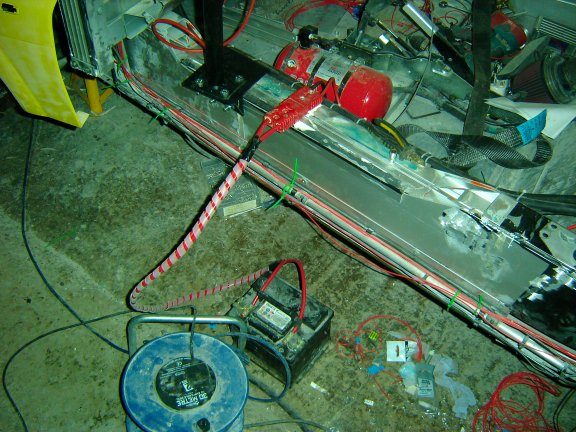 Added a boost socket for starting the car without cooking the race battery,
used the original VX battery as a booster.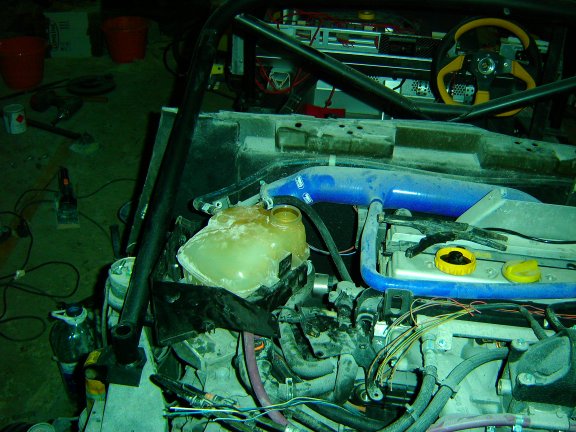 managed to find the metal plate which holds the water bottle in place - thought i had lost it in all the crap in the workshop..
so managed to re-fit that and check the system for leaks...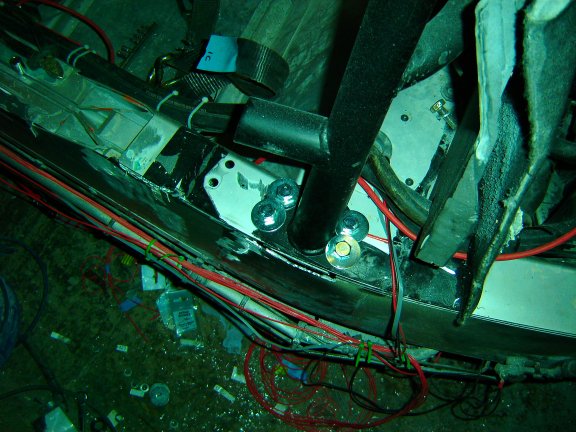 The cage saga continues.
Took the cage out in the week to check everything over and see if it could be moved forward - no go...
Apparently the cage is supposed to be like this, the hoop had to be moved back 3-4 inches to get MSA approval,
so i have made up a steel plate and sandwiched it into the ally shell and then bolted it to that, and extra washers / nuts on as well, now its very solid.
Just waiting for the extra bits so i can fit the door strikers now...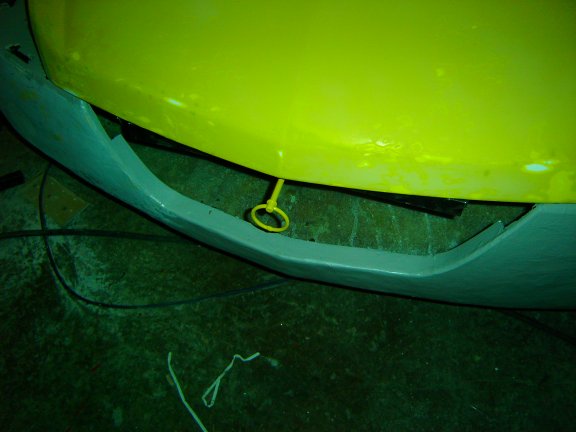 fitted the tow eye on the front, the back one may be a bit more problematic,
there is nothing to attach it to...