Progress ?
I use the word "progess" advisedly.... the car seems to be in about 100 pieces.
all sort of little jobs being done at present, waiting to compression test the engine etc before I decide next stages with that,
Not having a major sponsor at the moment makes finance a bit tight to every penny counts.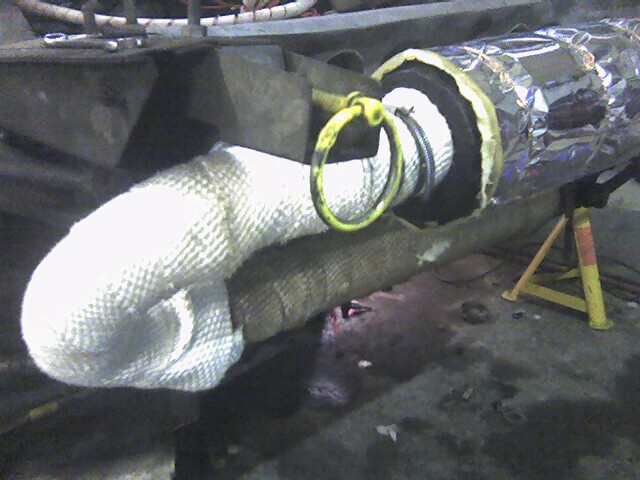 New exhaust fitted. And wrapped.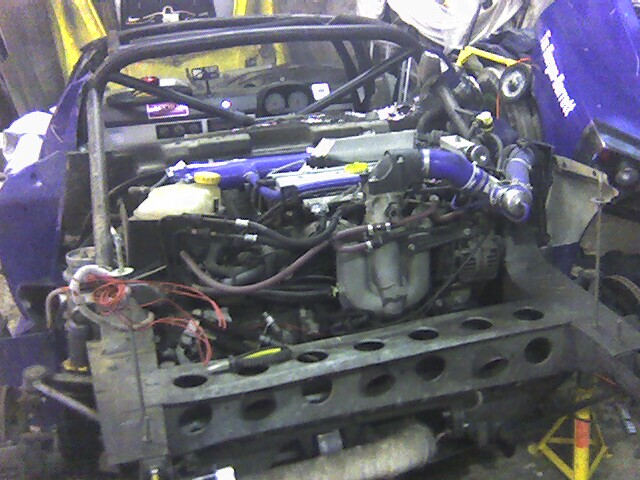 in bits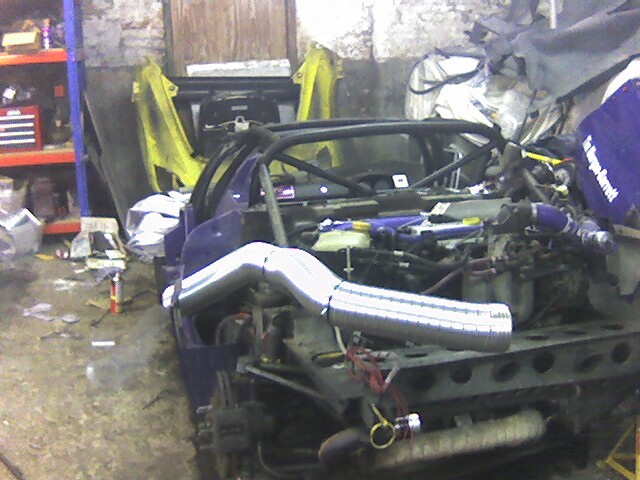 Playing around with air pipes to cool new boot mounted intercooler... a la noble style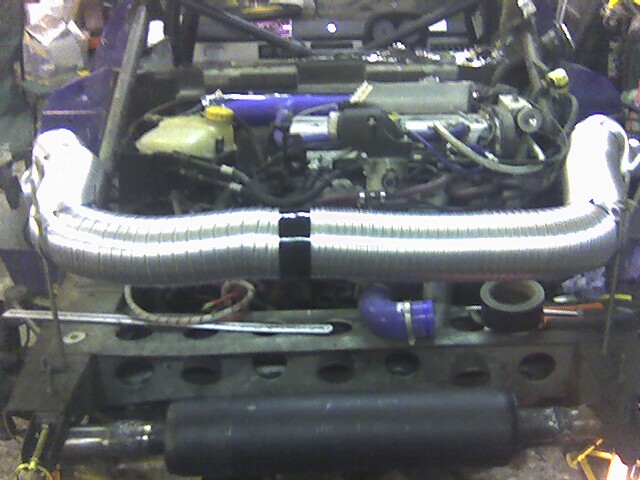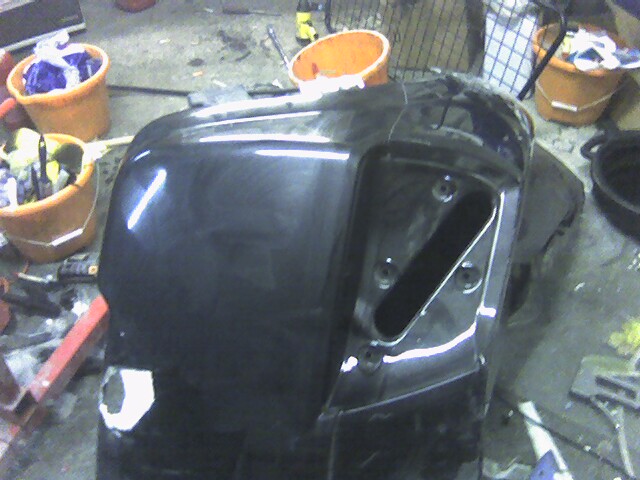 Making mould from donor rear quarter - this was one of the original panels from my car when it was written off
to fix this bit...

<home>
Last Updated: 01/28/2008 06:14 PM