VX220 Work Update
Been spending some time working out how all the electrics fit together - got a big job in hand - rewire the whole car !!!!
Been working on the dash, got some very "Bling" 10 Amp switches - they have LEDs in them so i can tell when they are switched on...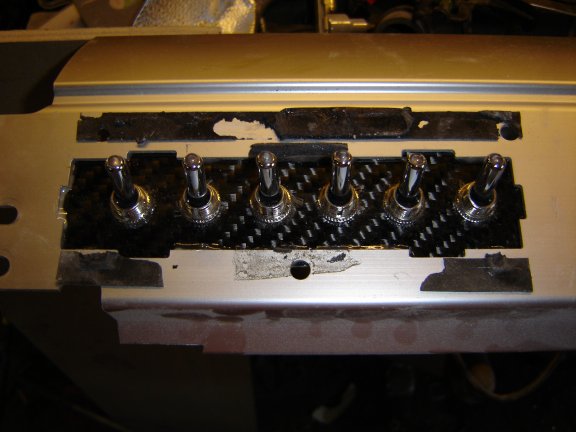 Mounted them on spare bit of carbon fibre I had lying around...
this fits behind the standard dash cut-outs so will look a bit cleaner.
No need for relays as they are rated at 10 Amps - same as the relays...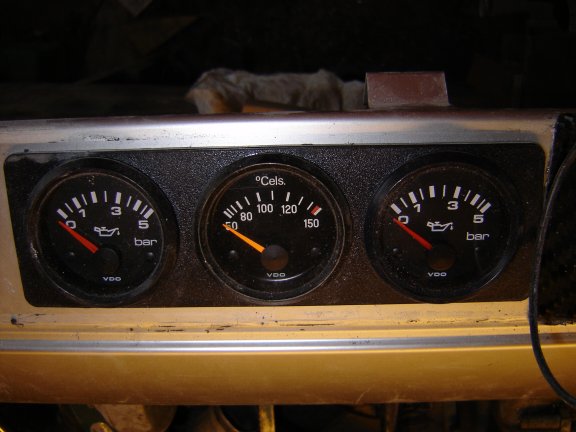 Added some analog gauges where the stereo used to be...
Although the dash will allow me to see all the usual pressures etc,
it is usually quicker to spot a problem via an analogue gauge.

<home>
Last Updated: 12/23/2006 03:57 PM