rear clamshell test fitted - notice trolley jack holding it in place.
now fitted correctly - no jack and two bolts on rear shell holding it up
making an ally cross member at the moment to stabilise sideways sway,
otherwise might look a bit funny at high speed with the tail end swishing about.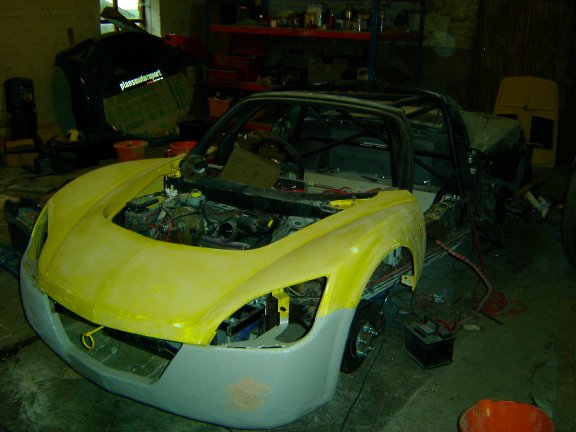 front and rear, now all I need is a middle !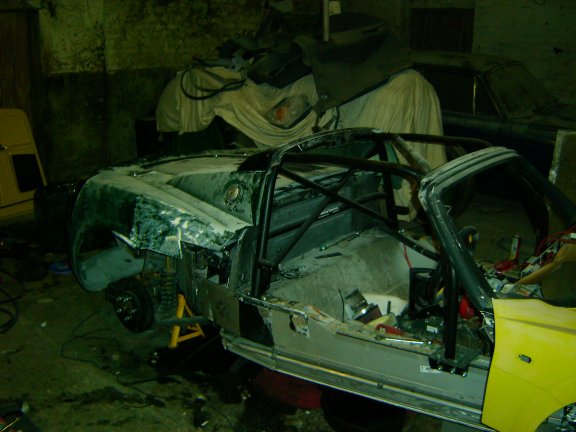 ditto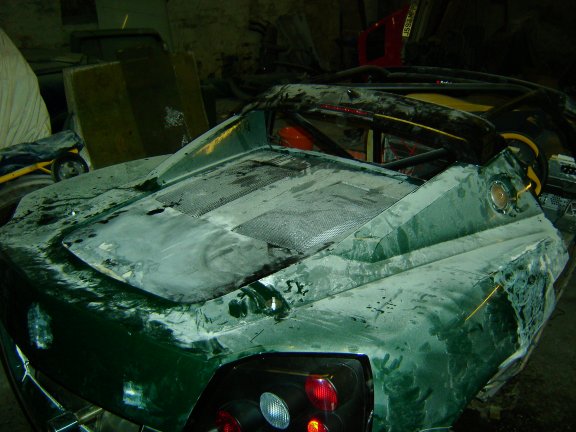 dirty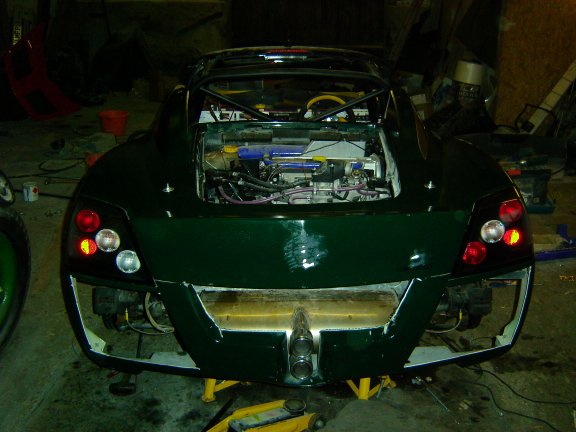 cleaner...
you can just see the ally bar below O/S tail lights.
and the two steel bolts sticking through top panel - doubles as support for rear wing.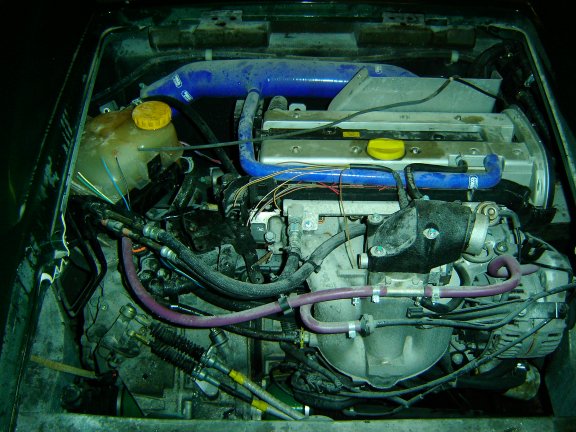 engine bay, wires mostly detached...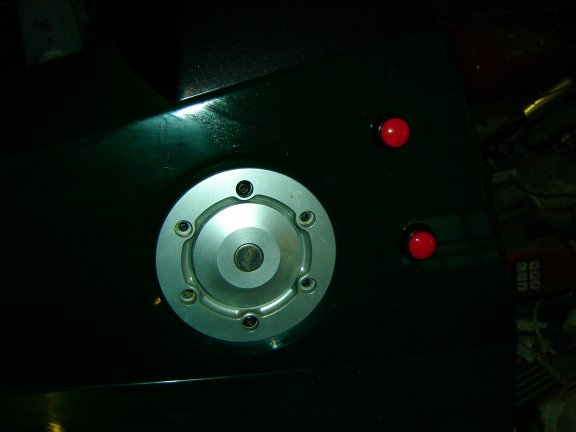 fancy new cut-off switches, same on either side, one for fire extinguisher, other for electrical.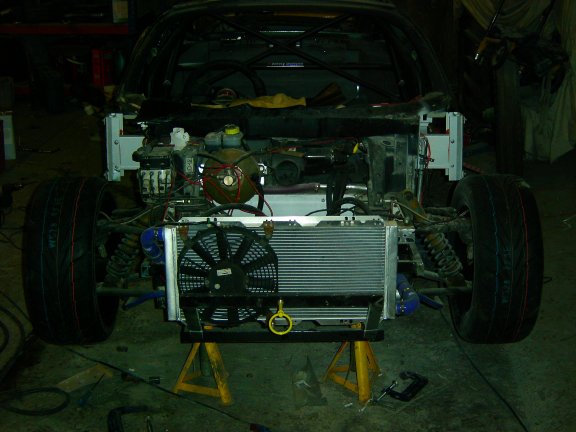 front, wider wheels give 75mm wider track.
second fan arrving next week.