2008 Bodyshell Building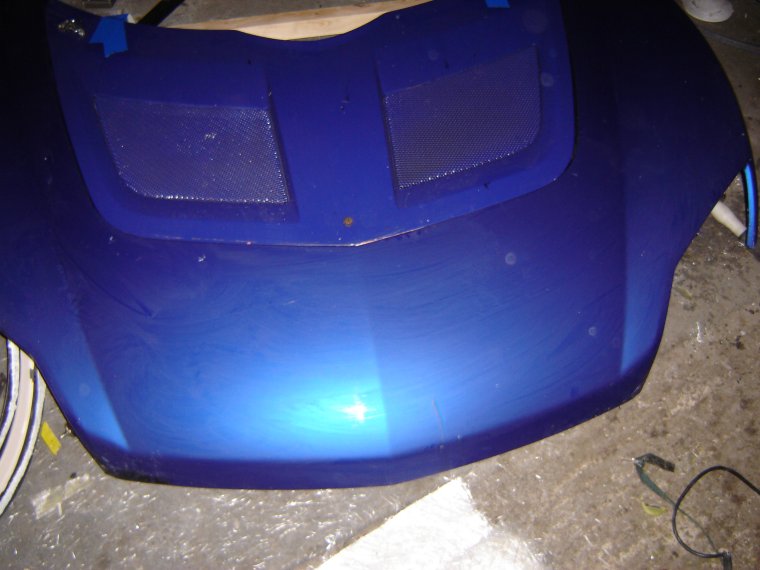 Top half of front clam, looking in to the possibility of making it one-piece.
Will be much stronger and less likely to break when I stick it into something....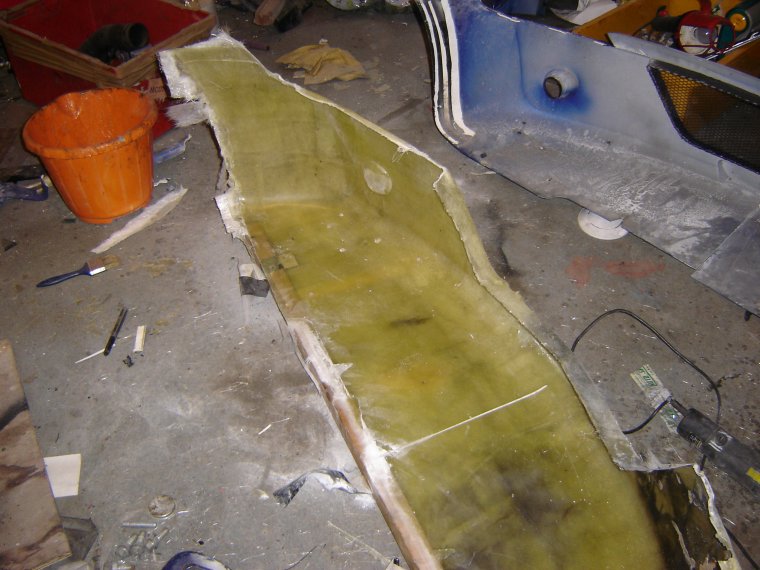 First go at making a mould of the bottom part of the front clam.
The blue bit to the right is the original clam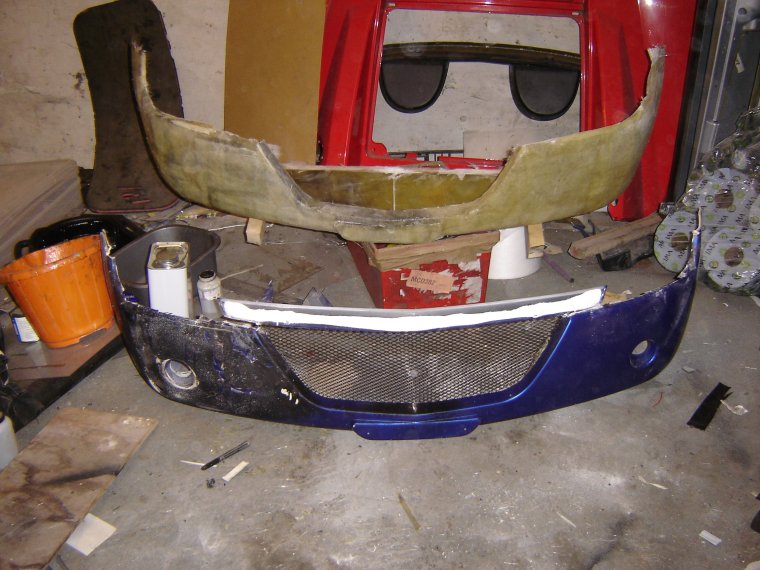 Blue = original
Naturtal coloured = mould.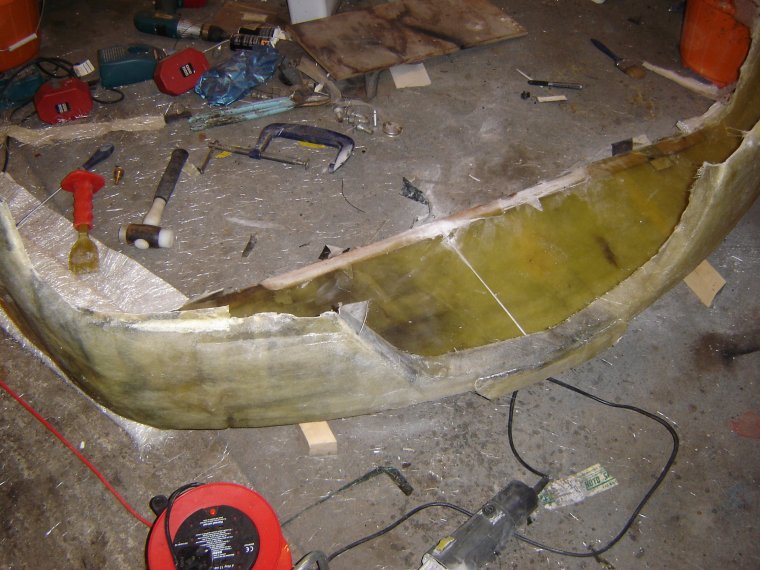 Mould - braced with bits of 2 by 2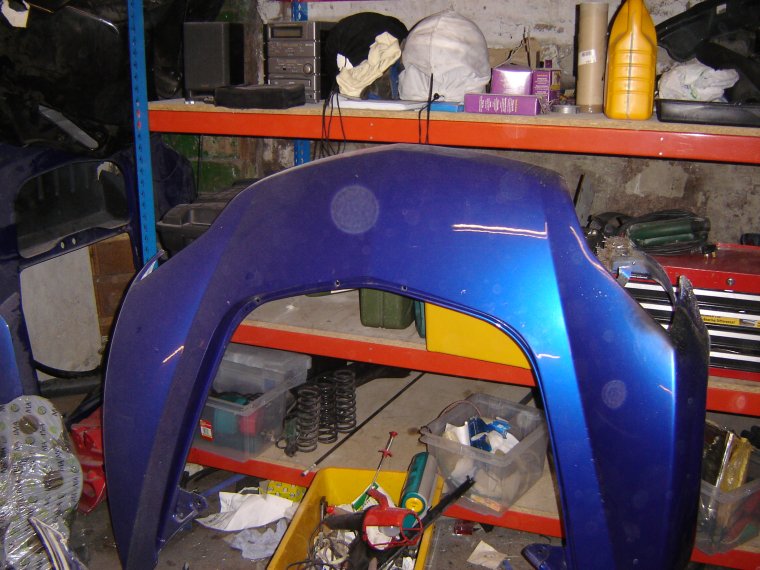 Rather flimsy top part, to be "beefed up"

<home>
Last Updated: 11/02/2007 02:43 PM