Big Wing
As part of my drive to get more rear end grip, and get some heat into the rear tyres,
I have uprated the rear wing from a plastic (good for posing with really) wing.
To one which should actually work.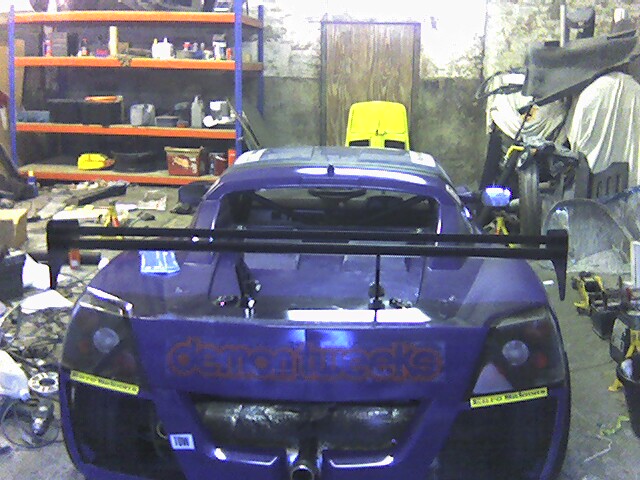 It is all ally, and has some substantial uprights, the boot lid has been braced to take into account the force which will be applied to it.
Barry Murphy mentioned that the wing on his Pro-sport used to push down with 46 stone !!!! - 3 fat lads sat on the back of my car... i hope not !!!
I suspect his car had a bigger wing and was a little bit faster...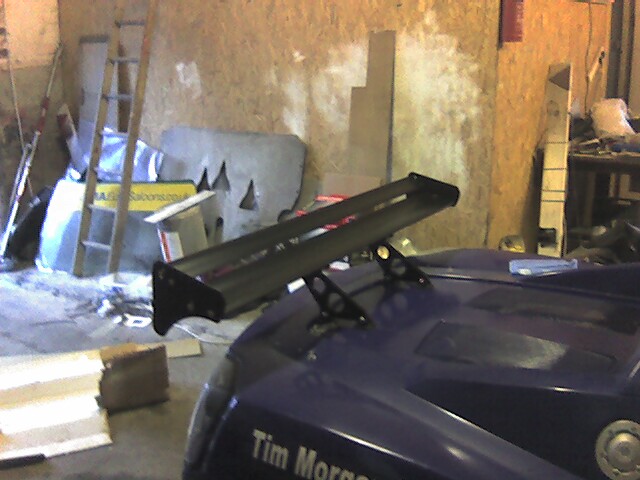 Both aerofoils are adjustable, I have set the lower one at the maximum setting, and the top smaller one at a middle setting.
Will be interesting to see what it is like in qualifying...

<home>
Last Updated: 05/09/2007 10:04 PM