Rockingham 27th & 28th April - Second Outing in VX
Following a disappointing performance at Oulton Park, ie the handling was all over the place. I have splashed out on some new shocks and springs.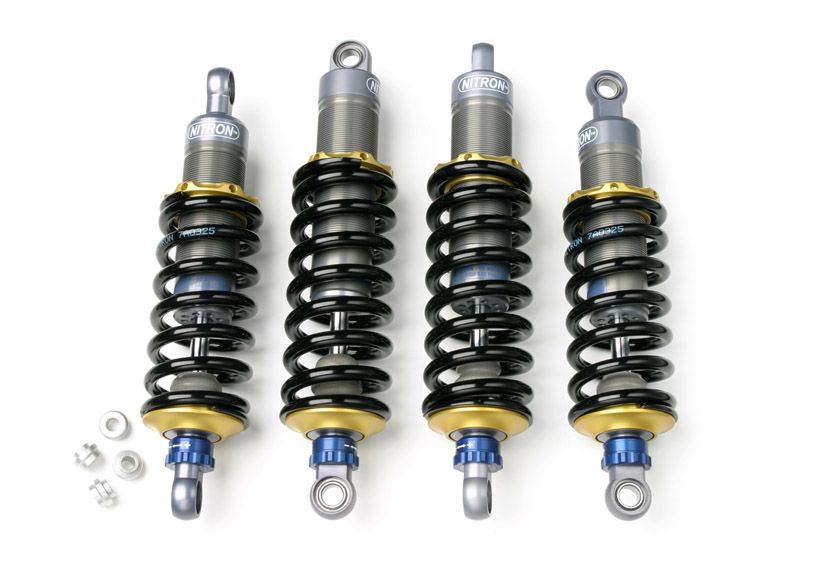 Nitron Shocks with big race springs.


Went down to Rockingham early (Friday) to do some testing, as the car is 100% new to me, and about as different to drive as you can get to a VW Golf.
Have got a set of new slicks for the front which I needed to try out and some slightly used rears..

Did a few sessions in testing to get some confidence in both the brakes and the new shocks etc - basically it works a whole lot better, still not 100% sure that the dampers are set right - its a learning thing... I have currently got everything set in the middle, so I can gauge what a small change in ether direction can make.
When I put the slicks on I had real problems staying on the track and quite a few 180° "turns". So I decided to go with slicks on the front and R888 on the rear, they got hot quicker and seems to stick a bit better - I got the impression that the rear slicks were a hard compound - and weren't getting up to temp very well.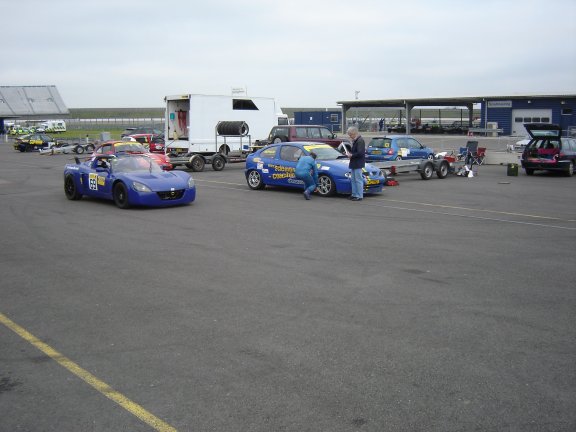 A few LMA guys and me - Testing on friday. - Notice how the car rides a little lower at the rear now.



Saturday: - Race day. - Qualifying:
Scrutineering - no problems, although the scruit did have a good go at pulling my steering wheel off. I need to make that fit a bit better, the wobble on it can be quite alarming at high speed on the banked part of the circuit. Qualifying wasn't too spectacular except I ran out of petrol, managed the same sort of time as I was doing on the Friday sessions. And only 1 second slower than Simon in Pongo - so I'm getting quicker, a few more tweaks and I should be able to out qualify him.

Race:
Started almost at the back and managed a half decent rolling start and managed to watch Simon pass two people on the start - well done pongo....
Kept the guys behind me behind, although i wasn't able to stop Mr Challis, who fell off and rejoined behind me, behind me for very long....

Got monstered on the banked section a couple of times, once by 3 cars, one on the outside nearest the wall and two up the inside... good job I'm not a nervous twitchy type :-)

Managed to finish without incedent, got caught up in matt Speakman's outbraking manoveur out of turn 1, he went straight on, fortunatley I was far enough back to avoid turning into him.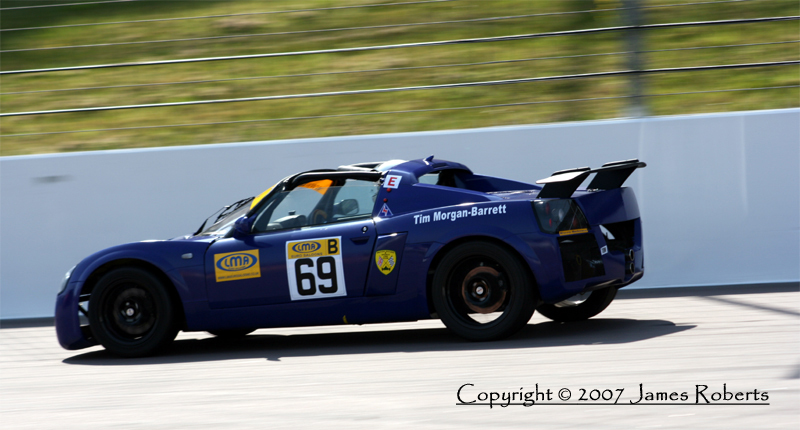 Strange glow from NSR brake disk... front is glowing as well but not as bright ?

<home>
Last Updated: 05/03/2007 06:19 PM